About Us
Tustin Dental Wellness is located in Tustin, California specializing in comprehensive dentistry for the entire family. Our practice is dedicated to excellent service, quality care and patient comfort and convenience.

With an emphasis on lifetime preventative care, we offer a full range of general dentistry and cosmetic dentistry to meet the individual needs and preferences of each patient. From routine cleanings, to complete smile makeovers, we utilize the latest dental techniques to give our patients the most up-to date service.

Our Atmosphere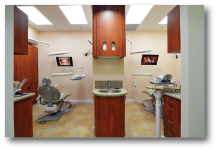 At Tustin Dental Wellness we designed our office with our patients in mind. By combining a calm atmosphere with state-of-the-art technology, we have created a place where our patients in Tustin, Santa Ana, Irvine and Orange area receive the quality of dental care they need and deserve. The moment you walk in our front door, our team will make you feel comfortable and cared for. Our state-of-the art facility has the latest equipment so we can offer you the most advanced treatment options.

Our Team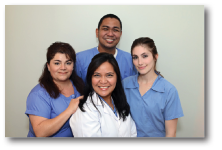 Our team continuously attends continuing education courses to keep us up-to-date on the latest dental techniques and industry standards. We are constantly improving our proficiency and technical skills and upgrading technologies.

At Tustin Dental Wellness we give each patient personal, one-on-one attention to explain procedures, listen to concerns and answer question.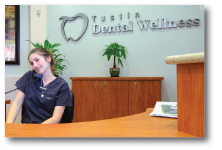 We believe in educating and encouraging our patients to become more proactive in maintaining a lifetime of oral health. We also believe that the foundation for better oral health is initiated by a healthy dentist/patient partnership that comprises mutual trust, respect, understanding and support.



Meet Dr. Joanne Lynne Fernando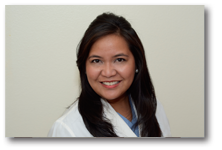 Born in Manila, Philippines Dr. Joanne Lynne Fernando received her Doctor of Dental Medicine degree (DMD) from the University of the Philippines. She built a successful career practicing dentistry in her hometown.

She immigrated to California and attended Clinical Review Course at the University of California, Los Angeles (UCLA). Upon receiving her California Dental license, she practiced dentistry in Southern California helping patient achieve optimum dental wellness.

Dr. Joanne Lynne Fernando strives for comprehensive personalized care and is passionate about continuous learning and enhancement of her skills in dentistry. She has spent many hours of advanced coursework and continuing education in areas such as Endodontics, Orthodontics, and Cosmetic dentistry.

Dr. Fernando dedicates herself to the newest advancements in dentistry and stays up-to-date with the latest technologies to offer her patients a life-long dental care plan that encourages daily attention to dental health and promotes healthy teeth and gums for patients. She is a firm believer in educating her patients, making them proactive with their dental health and continuous preventive care.

She is an active member of The Dawson Academy Alumni Association, Academy of General Dentistry, American Dental Association, California Dental Association, and Orange County Dental Association.

Dr. Fernando's free time is spent with her husband and their three kids.

Our Philosophy
Wellness, Excellence, and Education are the fundamental principles of our practice here in Tustin Dental Wellness. We believe that every patient has individual needs, concerns and preferences. We believe that through patient education, patients will be better equipped to make informed decisions, take control of their dental health and achieve long-term well -being.
Tustin Dental Wellness strives to provide lifetime care because dental health is essential to your overall well-being, and your smile is a priceless asset. Our philosophy is to strive for excellence in providing care that will be in your benefit now and in the years to come so you have a healthy and beautiful smile that will last a lifetime!